Celebrating the 100th anniversary of the Niksic family's four-generations old woodcarving business, Zanat opens a museum dedicated to the UNESCO world heritage woodcarving tradition in the town of Konjic, Bosnia & Herzegovina.
On December 6, 2017 the woodcarving tradition of the small Bosnian town of Konjic was inscribed onto the UNESCO list of Intangible Cultural Heritage of Humanity. The founders of Zanat have been leading the efforts at the community level to preserve this ancient craft and increase its visibility in various ways not least by giving the craft a completely new life by producing and branding hand-carved modern designer furniture in collaboration with some of the leading designers of our time.
Woodcarving is the trademark of Konjic and the tradition is still alive and well in this town. However, according to Orhan Niksic, the Zanat CEO, what Konjic needed was a place where someone can go to discover and learn about the rich history of this craft, its capacity to adopt and survive through three major wars and difficult historic periods, a place where one could learn about the woodcarving technique and where memories of fine artisans and craftsmen and their masterpieces (many now treasured in leading museums in the countries of the former Yugoslavia and added to list of Bosnia's national monuments) will be preserved and honored. In Bosnia, where culture and arts do not get adequate attention from the government, Zanat an and other companies and private individuals are trying to fill the gap.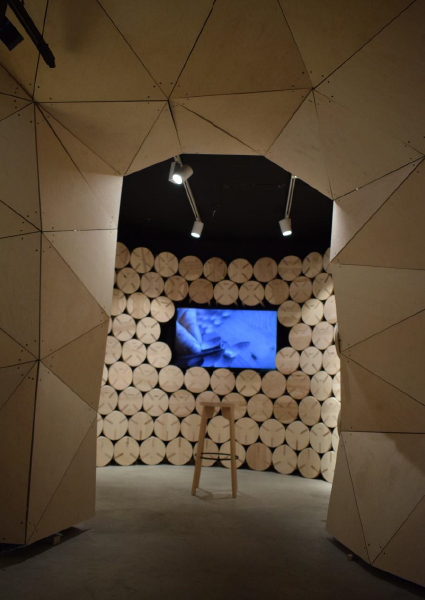 What makes the museum interesting are not only the different historical artefacts and multimedia presentation, but also the museum interior architecture based on parametric design, previously unseen in Bosnia, which is the work of Emir Salkic co-founder of Normal Arhitektura, a multidisciplinary architectural studio from Sarajevo, who also leads the product development process for Zanat and designs its exhibitions.
The interior architecture is inspired by the concept of space-time continuum from physics and Emir Salkic explains it as follows:
"The museum concept can be reduced to the idea of time travel, which in case of this museum spans roughly two centuries. The woodcarving tradition in Konjic has adapted through history and has had distinct appearances in different historical periods and socio-economic contexts. However, traditional woodcarving skills and passionate craftsmanship have lived in continuity. Thus, for the interior architecture we applied the idea of wormholes from Einstein's relativity theory to unify what used to be a fragmented space built over a longer period of time to serve different purposes.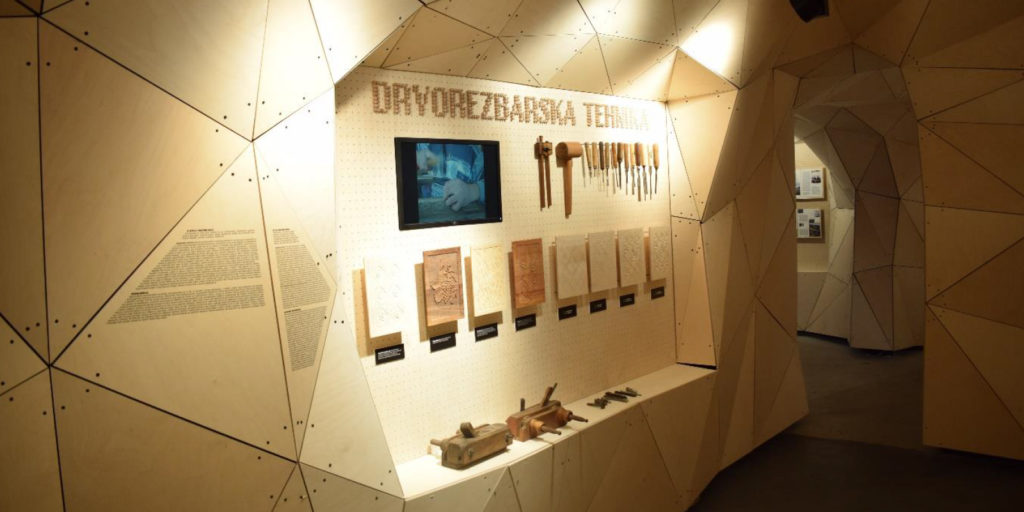 Wormholes create shortcuts from one period in time to another and geometrically they are represented as multidimensionally curved surfaces, which in case of the museum translate into a tunnel-like shell structure made of 1000+ triangles of different shapes. Tunnel openings host the panels with multimedia exhibitions, each of which tells a story about Konjic woodcarving in different historical periods, an illustration of the woodcarving process, tools, and traditional carving patterns, as well as the story of the process that led to the craft's UNESCO listing. An installation wall made of 220 Tattoo stools designed by renown Wingårdhs architects serves as a memorial room to deceased woodcarvers of four generations."
The museum will share a space with Zanat's local showroom and a small museum shop. The curious "space oddity" is also to be found in the contrast between the traditional carving patterns which relied on local folkloric traditions with the modernized carving textures and patterns developed in collaboration with designers with whom Zanat collaborates (Monica Förster, Ilse Crawford, Jean-Marie Massaud, Ludovica + Roberto Palomba, Harri Koskinen, Wingårdhs Architects).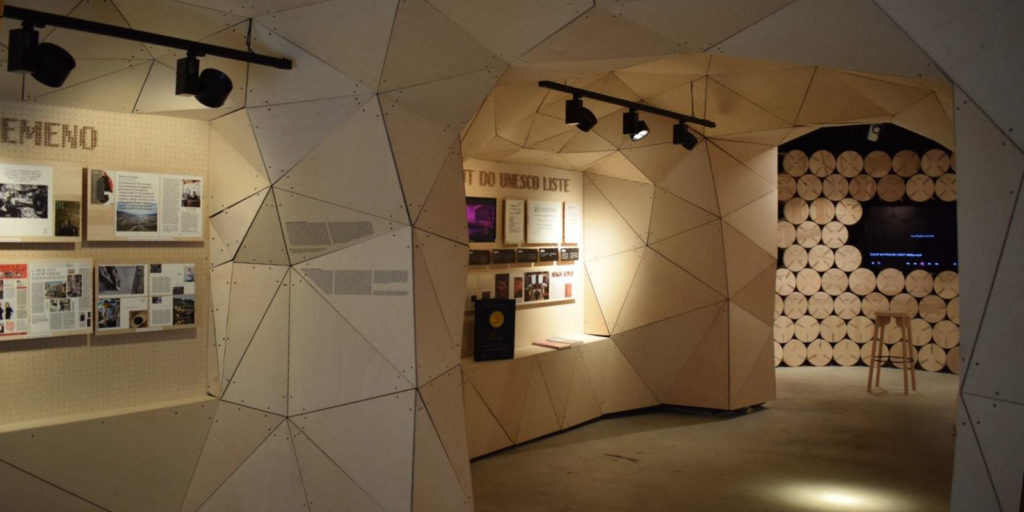 Less than five years since it launched its first designer collection, in collaboration with internationally acclaimed designers, Zanat has created a collection of mainly wooden furniture and interior decoration objects, whose defining feature are modernized hand-carved patterns that appeal not only to our eyes, but also to our sense of touch in an increasingly digital age where the lack of tactility is conspicuously evident. Zanat's growth has been explosive. Its products are now solid in leading design stores on four different continents and Zanat has quickly earned a place among the top brands in the leading European design fairs and magazine features.
According to Orhan Niksic, Zanat from its inception, Zanat was envisaged as a company where social responsibility will be at the core of its values and corporate culture and we hope to implement many other projects like the museum that serve broader socio-economic, cultural and humanistic objectives.
Source: ZANAT Press Release
Setembro 11, 2019